We want to be the auto maintenance and repair facility you turn to for all your automotive needs.
For the many years we've been in business, we have been striving to provide our clients the best quality service possible to gain their full satisfaction. And they've shown their appreciation by coming back to us repeatedly.
We want nothing more than to keep you and your vehicle safe and on the road.
Whether you own an import or a domestic car,
we're the place to take your car for scheduled maintenance, extended warranty work, crucial technical repairs, or even a simple oil change service.
​

We're committed to auto repair and to serving you with quality and value. Bring your car in today for an inspection, and see what our commitment to quality is all about! We may not be related, but you'll feel like we're family.

why
choose us
​Having been in business right here in the Brewster community, we are family owned and operated since 1988.

In business we have been continuously striving – striving to deliver wonderful products and services, striving to make a positive difference, striving to change people's life for the better.


Call today! 845-279-1500
1450 Rt 22 Brewster, NY 10509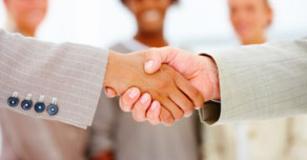 We're committed to providing you with the highest level of service, so you'll always choose us for your maintenance and repair needs.
For most people, auto maintenance and repair is not fun or convenient. So, we want make the process as easy and enjoyable as possible for you. We genuinely care about your car and your experience, and it shows. Our first-time customers continually become our long term customers time and time again, choosing us for all their auto needs.
our
team
William "Bill" Evans has been here since 1988, greeting everyone with he infectious smile and great personality. Being in the automotive repair and gasoline business for over 45 years, Bill is the go to guy for questions regarding all areas of the business.

​​Barbara Evansgrew up in the automotive industry. As Bill's daughter, she has so much knowledge on all areas of the business as well. She is the smiling face that will help you with all of your automotive service needs. If you need to schedule service or even just questions related to your vehicle, please give her a call.

Kimberly "Kim" Farkas has joined our service staff over the last few years. She is the fireball behind the counter ready to help our service customers in any way that she can. She's a great asset to our team.

Christopher Bergstrom came to us in 2015 ready to tackle any job thrown his way. Chris is the leader in the shop and ready to help anywhere needed.

Jonathan Kyriacou also grew up in the service industry. From tinkering on cars as a kid to starting here a few years ago at the age of 18, he's grown in leaps and bounds. Jon is a true asset to the family here at Brewster Shell and strives in learning every day he's here. Jon is also our "teacher" for our Green Chimney's students that come here to learn the art of auto mechanics.​